Handmade
SHARP
Blade: 1060 Carbon Steel
SAGEO & ITO in Cotton
Synthetic Rayskin
Full Tang
Iron Tsuba
Total size: 105cm / 41 (in)
Blade size: 72cm / 28 (in)
Blade width: 3,2cm / 1.2 (in)
Blade thickness: 0,7cm / 0.27 (in)
Handle size: 30cm / 11.8 (in)
What is Kikoku in One Piece ?
Kikoku is a O-Wazamono swords from the one piece universe. It is a powerful sword that's made of a golden ITO wrapped around a red rayskin. The tsuba is unique as it is made of a white piece of fur. The blade and the saya are black and the scabbard has white crosses on it.
Who wields the Kikoku Sword ?
The Kikoku sword is wielded by none other than Trafalgar D water Law.
Who is Trafalgar Law ?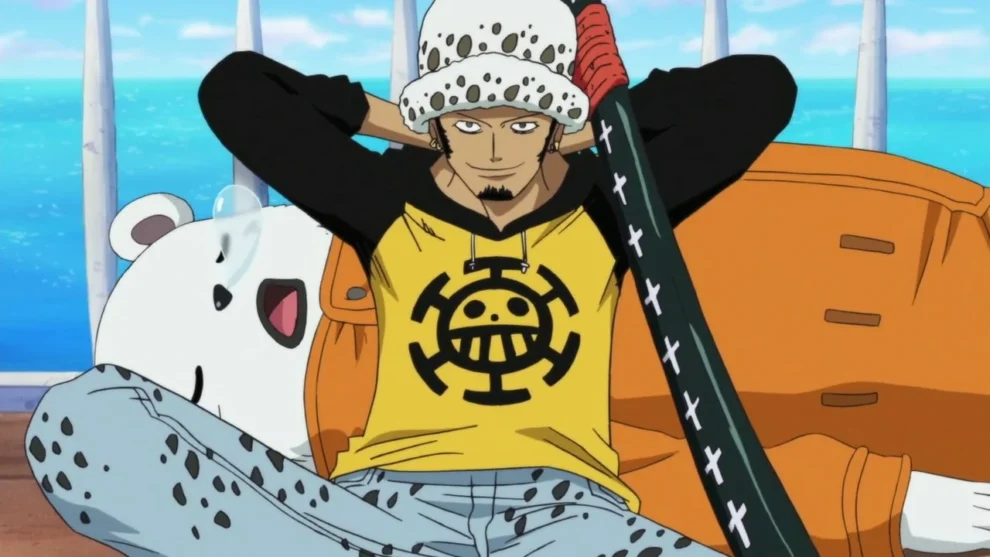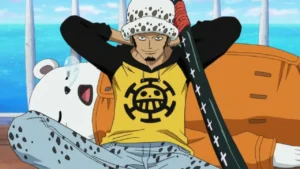 Trafalgar Law is a character in the One Piece manga and anime series. He is a pirate and the captain of the Heart Pirates. Law is also one of the Eleven Supernovas, a group of notorious rookie pirates with bounties over 100 million berries who arrived at the Sabaody Archipelago at the same time as the Straw Hat Pirates.
Law is known for his cunning and intelligence, as well as his powerful Devil Fruit abilities. He possesses the Ope Ope no Mi Devil Fruit, which allows him to create a spherical space in which he has complete control over anything within it. This gives him the ability to cut and rearrange objects and people, and even perform complex surgeries on himself and others.
Law has a tragic past, having been a survivor of the extermination of the Flevance Kingdom due to a fatal disease called Amber Lead Syndrome. As a result, he has a strong desire to cure diseases and is willing to do whatever it takes to accomplish his goals.
Law first appears in the story during the Sabaody Archipelago arc, where he clashes with the Straw Hat Pirates and is later revealed to be an ally in their efforts to save their friend, Nico Robin, from the World Government. Law later becomes a prominent ally of the Straw Hat Pirates and helps them in their quest to become the Pirate King.