Handmade
SHARP
Blade: 1060 Carbon Steel
SAGEO & ITO in Cotton
Synthetic Rayskin
Full Tang
Iron Tsuba
Total size: 105cm / 41 (in)
Blade size: 72cm / 28 (in)
Blade width: 3,2cm / 1.2 (in)
Blade thickness: 0,7cm / 0.27 (in)
Handle size: 30cm / 11.8 (in)
Kokushibo's sword is a powerful weapon wielded by the main antagonist in the hit anime and manga series Demon Slayer. Known for its unique design and incredible strength, this sword has become a fan-favorite. In this comprehensive guide, we'll explore everything there is to know about Kokushibo's sword and its significance in the Demon Slayer universe.
History and Origin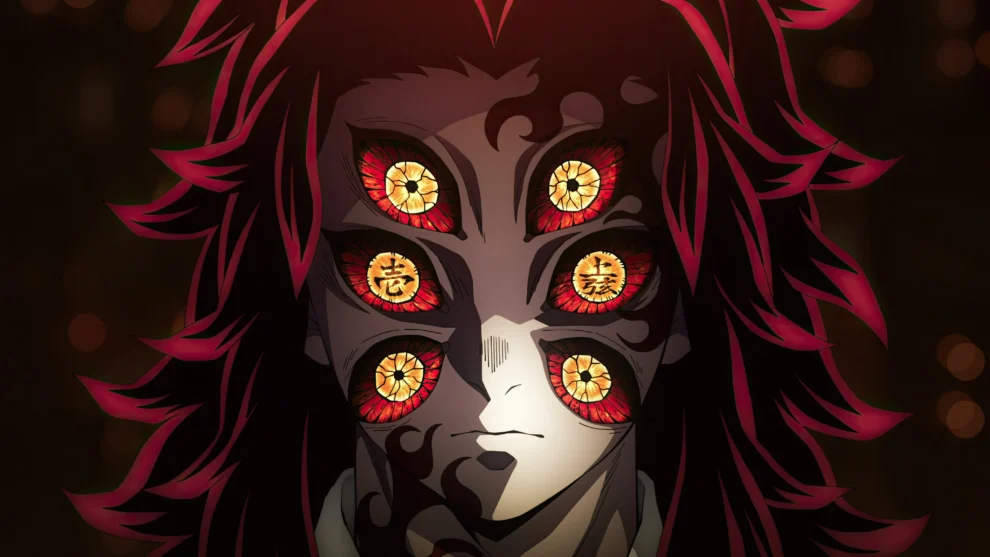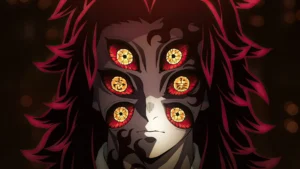 Kokushibo's sword, also known as the "Moon Blade," is a weapon that has been passed down through the generations of the demon race. It is said to be made from the bones of the demon king Muzan Kibutsuji himself and has been imbued with the power of the moon. The sword was originally wielded by Kokushibo, one of the twelve demon moons and the main antagonist in the series.
Design
The tsuka is made of pink synthetic rayskin wrapped by a dark green ITO. The tsuba is light purple with demon eyes pattern that goes around it. The blade has the same demon eyes pattern with a red background.
Powers and Abilities
Kokushibo's sword is a powerful weapon that is capable of cutting through almost anything. Its unique construction and the power of the moon make it an incredibly potent weapon in the hands of a skilled demon. When used in conjunction with Kokushibo's own demon powers, the sword becomes even more deadly, allowing the user to perform incredible feats of strength and speed.
In addition to its cutting abilities, Kokushibo's sword can also emit powerful waves of energy, capable of destroying nearby objects and enemies.
Popularity and Fanbase
Kokushibo's sword has become a fan-favorite among Demon Slayer fans worldwide. Its unique design and incredible abilities have captured the attention of viewers and readers alike, cementing its place as one of the most iconic weapons in the series. The sword has also appeared in various Demon Slayer merchandise, further solidifying its popularity among fans.