Handmade
SHARP
Blade: 1060 Carbon Steel
SAGEO & ITO in Cotton
Synthetic Rayskin
Full Tang
Iron Tsuba
Total size: 105cm / 41 (in)
Blade size: 72cm / 28 (in)
Blade width: 3,2cm / 1.2 (in)
Blade thickness: 0,7cm / 0.27 (in)
Handle size: 30cm / 11.8 (in)
What is the weapon used by Sanemi Shinazugawa in Demon Slayer ?
Sanemi Shinazugawa, also known as the Wind Hashira, uses a sword as his weapon in Demon Slayer. The sword he wields is a Nichirin Blade, a special sword made from a unique ore that can absorb sunlight and emit different colored blades with their own special properties.
Who is Sanemi Shinazugawa ?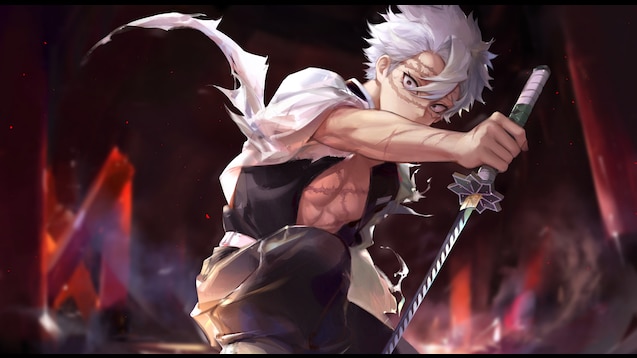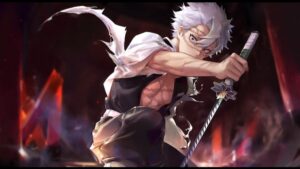 Sanemi is a skilled swordsman and one of the nine most powerful swordsmen in the Demon Slayer Corps. He is known for his brash personality and his tendency to speak his mind, even if it is not what others want to hear. His use of the Wind Breathing technique combined with his exceptional swordsmanship makes him a formidable opponent to any demon he encounters.
Sanemi Shinazugawa's katana design
Sanemi's weapon is a katana made of nichirin ore that absorbs the sunlight which makes it a very effective weapon to kill demons. The blade is black with a green pattern on the sharp side. The saya is black with a white pattern that ressembles the skin of a cow. The tsuka is made of a white ito with a dark green part in the middle.