Handmade
SHARP
Blade: 1060 Carbon Steel
SAGEO & ITO in Cotton
Synthetic Rayskin
Full Tang
Iron Tsuba
Total size: 105cm / 41 (in)
Blade size: 72cm / 28 (in)
Blade width: 3,2cm / 1.2 (in)
Blade thickness: 0,7cm / 0.27 (in)
Handle size: 30cm / 11.8 (in)
What is Wado Ichimonji in One Piece ?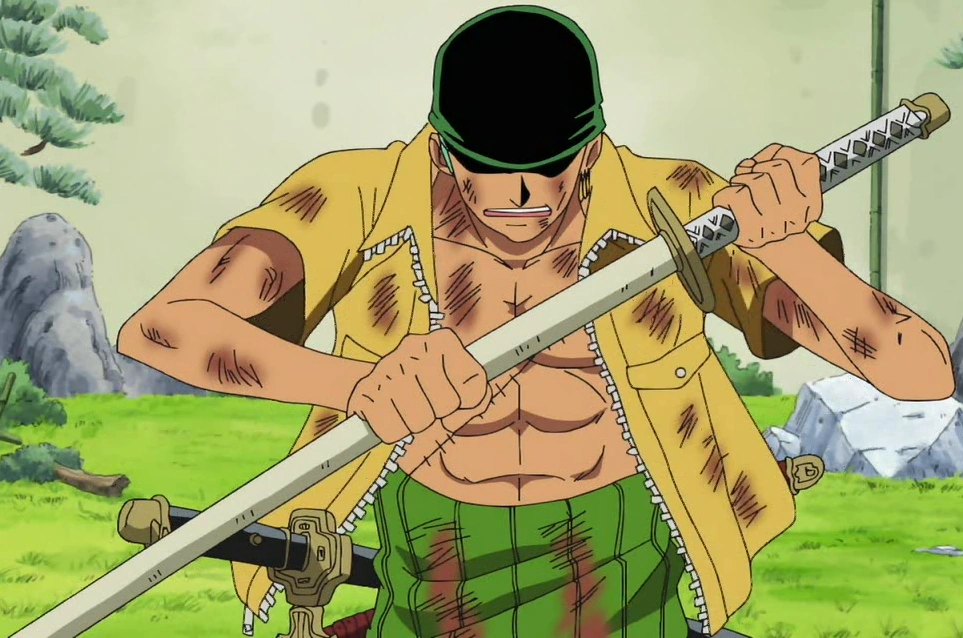 In the One Piece series, Wado Ichimonji is a sword that was originally wielded by Kuina, the daughter of the master swordsmith Koushiro. After Kuina passed away, the sword was given to Roronoa Zoro, who trained with Kuina and was determined to become the world's greatest swordsman.
Wado Ichimonji is a katana with a white hilt and a circular guard, and it has been shown to be a highly durable and reliable sword. Its name means "One (sword) of Harmony", which reflects its ability to balance the user's strength and skill.
The Wado Ichimonji Sword, a meaningful weapon for Zoro
As one of Zoro's three swords, Wado Ichimonji has been used in many battles throughout the series, and it has become a symbol of Zoro's determination to achieve his dream of becoming the world's greatest swordsman. The sword's connection to Kuina and Zoro's past has also made it a meaningful and emotional part of the story.
Is Wado Ichimonji stronger than Enma ?
In the One Piece manga and anime series, Wado Ichimonji and Enma are both very powerful swords, each with their own unique abilities. It is difficult to say which one is stronger, as it ultimately depends on the situation and the user.
Wado Ichimonji is a legendary sword and one of the 21 O Wazamono grade swords, which are considered to be some of the strongest swords in the world. It is known for its exceptional sharpness and is said to be able to cut through steel with ease. Additionally, Wado Ichimonji was previously wielded by Kuina, a skilled swordsman who was a childhood friend and rival of Zoro, which gives the sword sentimental value to Zoro.
Enma, on the other hand, is a sword that Zoro acquired during the Wano Country arc. It is also one of the 21 O Wazamono grade swords and is said to be one of the only swords that can actually injure the powerful Yonko, Kaido. Enma has the unique ability to drain the user's haki, which is a type of energy that allows them to use powerful attacks and defend themselves from attacks.
Ultimately, both swords are very powerful and have their own unique strengths and weaknesses. It's difficult to say which one is stronger without knowing the specific situation and circumstances in which they are being used.